Conveying Systems Literature
Exhaust System Literature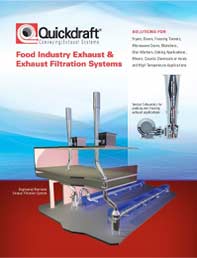 FOOD INDUSTRY EXHAUST & EXHAUST FILTRATION SYSTEMS
Venturi powered exhaust solution designed with no moving parts in the airstream.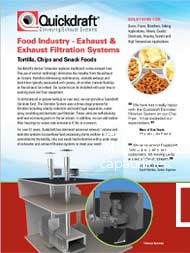 EXHAUST FILTRATION SYSTEMS
The Venturi Exhauster helps eliminate oil, grease, or other material buildup in the food industry.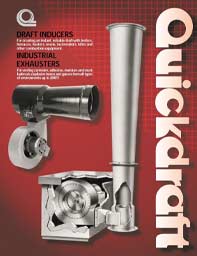 DRAFT INDUCERS & INDUSTRIAL EXHAUSTERS
Quickdraft units create an instant draft for any type of heating, incineration or combustion equipment.